About Plate
Within Content Management we see two worlds colliding: the world of IT and the world of marketing. Content marketers are still too often dependent on IT to get Content Experiences to the right audience at the right time.
It's our goal to help content teams with a CMS that gives them more autonomy and makes more impact. On this page, we'd like to tell you who we are, what sets us apart from 'the rest' and which companies and organizations we enjoy working with.
Meet our team
Strong-willed and ownership
Since starting in 2014, we have had a strong focus from which we do not deviate. From the sidelines, we've seen competitor after competitor come (and go) and have heard all the arguments as to why it makes no sense to develop yet another CMS. Call it naive, or call it forceful, at Plate we always keep going. And so, after 9 years, we have a fantastic Content Management Platform with satisfied customers (+50 reviews on G2) and a team that knows how to find each other blind. Whether you are an organization with a complex content issue or you work for an agency and you want to experience the power of Plate CMS, our enthusiastic and experienced team of CMS experts is ready for you.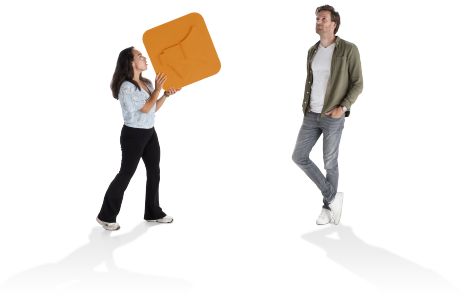 1.000+ customers
Our ambition is not to become the biggest CMS in the world. We do have the best CMS in our niche: multisite and reusable content. We have more than 1,000 websites running on the Plate platform, so we know what works and what doesn't and how to make customers happy. A large portion of these customers are served directly by resellers and agencies who use Plate as a whitelabel CMS. In addition, dozens of companies from home and abroad knock on our door every year, eager to use our multisite software and CMS expertise. We serve these parties directly.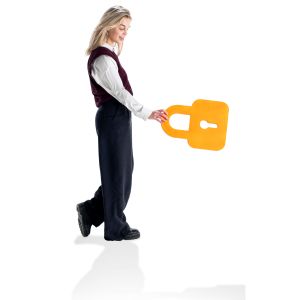 An always-working CMS
From the start, we deliberately chose to develop a hosted Content Management Platform. The advantage is that updates and upgrades are rolled out centrally. Plate supervises a flawlessly working technology and guarantees the further development by means of a clear roadmap. We coordinate this roadmap with customers and resellers in order to be successful together.
Because Plate is hosted, you don't have to worry about security, scalability, hosting and performance. This is our responsibility. This way, you and your colleagues are only busy with the fun side of Content Marketing: creating awesome Content Experiences that grow your brand and bring in new customers.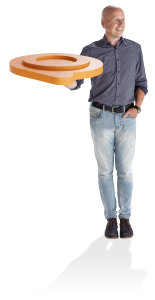 Want to experience how dynamic a Plate multisite works?
Check out these inspiring multisite examples
Plate through the years
Our journey
Plate born in a restaurant
Started as a website builder
The Next Web Conference
Low-code CMS
API
First partners hook up
200th customer
Multisite
PWA
300th customer
Plate Commerce
400th customer
Smart Portals
E-Learning
Plate Zapier app
500th customer
600th customer
700th customer
Headless
800th customer
DAM
900th customer
New office
G2 Winter champion
1000th customer