Plate introduces its own Game of the Goose
With autumn and winter approaching, we bring you 'Plate of the Goose', a contemporary reissue of the Old Dutch Game of the Goose, to make your evenings cozier. This unique board game not only brings a touch of nostalgia but also a hefty dose of humor and relatability.
'Plate of the Goose'
The word 'Plate' is, of course, the name of our brand. The Dutch translation of Plate is 'bord,' so it was inevitable that we'd roll out our own board game. 'Plate of the Goose' refers to the legendary journey of the Game of the Goose, capturing the essence of our new board game: navigating through the pitfalls of (multi) website and content management to achieve success as swiftly as possible.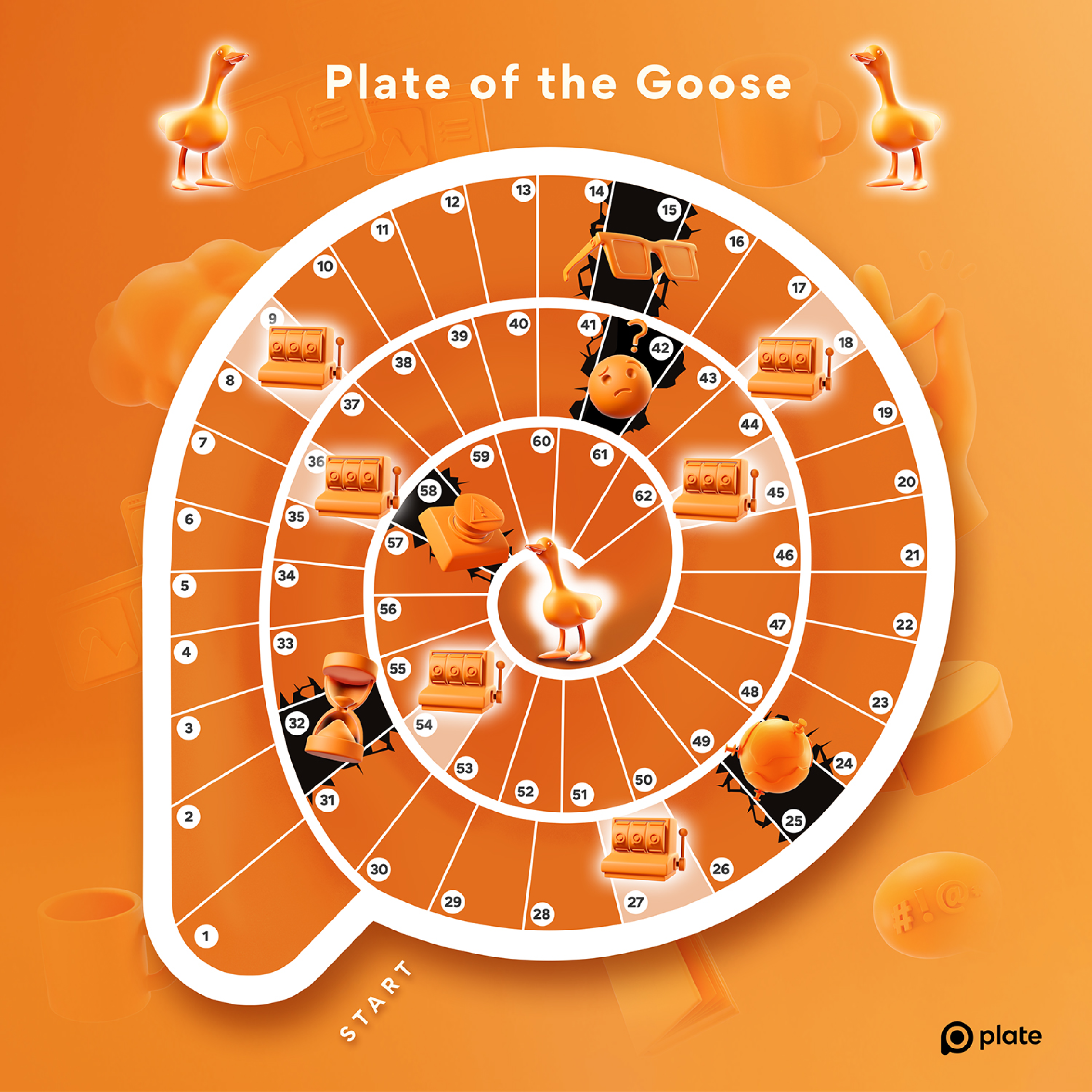 This board game is designed to raise awareness about the challenges of (centrally) managing websites and content, and to position our brand, Plate, as the go-to CMS provider.
The goal? Prove that you can navigate the pitfalls and be the first to reach the heart of the game, square 63. But watch out for obstacles along the way!
Ready to Play Plate of the Goose?
Are you up for the autumn challenge? Order now and discover why 'Plate of the Goose' is the game for anyone looking to explore the world of content management, with a dash of fun and strategy—perfect for the cozy evenings that autumn brings!
Head straight to the 'Game of the Goose' page to start playing this game now.