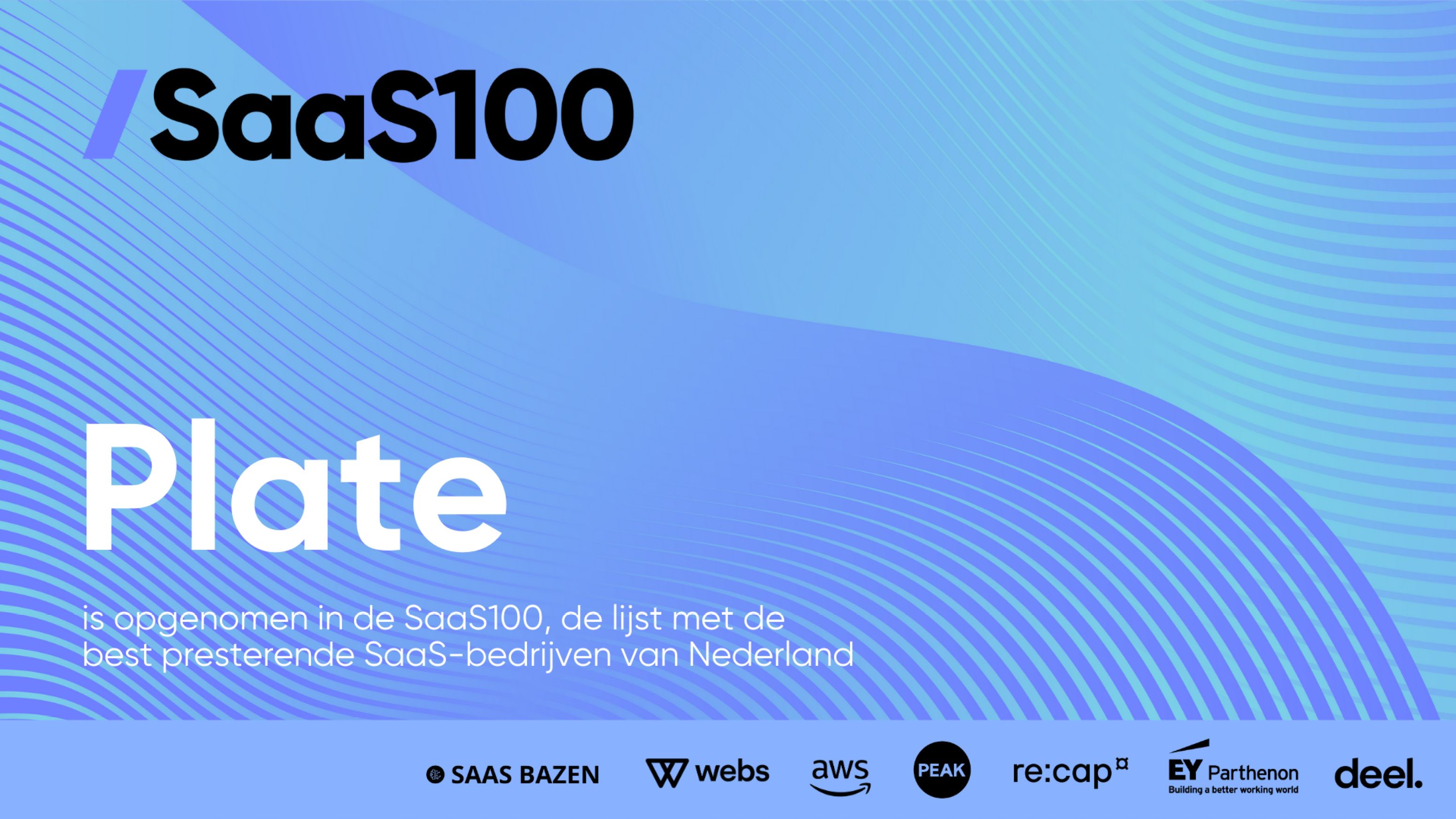 Plate in the Top 100 SaaS Companies of the Netherlands
On May 25, 2023, the long-awaited SaaS100 list is released, featuring the 100 best-performing SaaS companies in the Netherlands. Plate managed to secure a position on the Saas100 list for the first time this year. We come in at position 94.
The list is independently compiled by MT/Sprout, a renowned business platform that publishes essential articles daily for Dutch entrepreneurs. The top 100 list is compiled based on criteria such as growth of recurring revenue, customer churn rate, speed of international expansion, and efficiency.
We are proud of this position and we see it as a recognition of our continuous innovation in the field of Multisite Content Management and our successful partnerships.
The complete top 100 can be read on the MT/Sprout site.