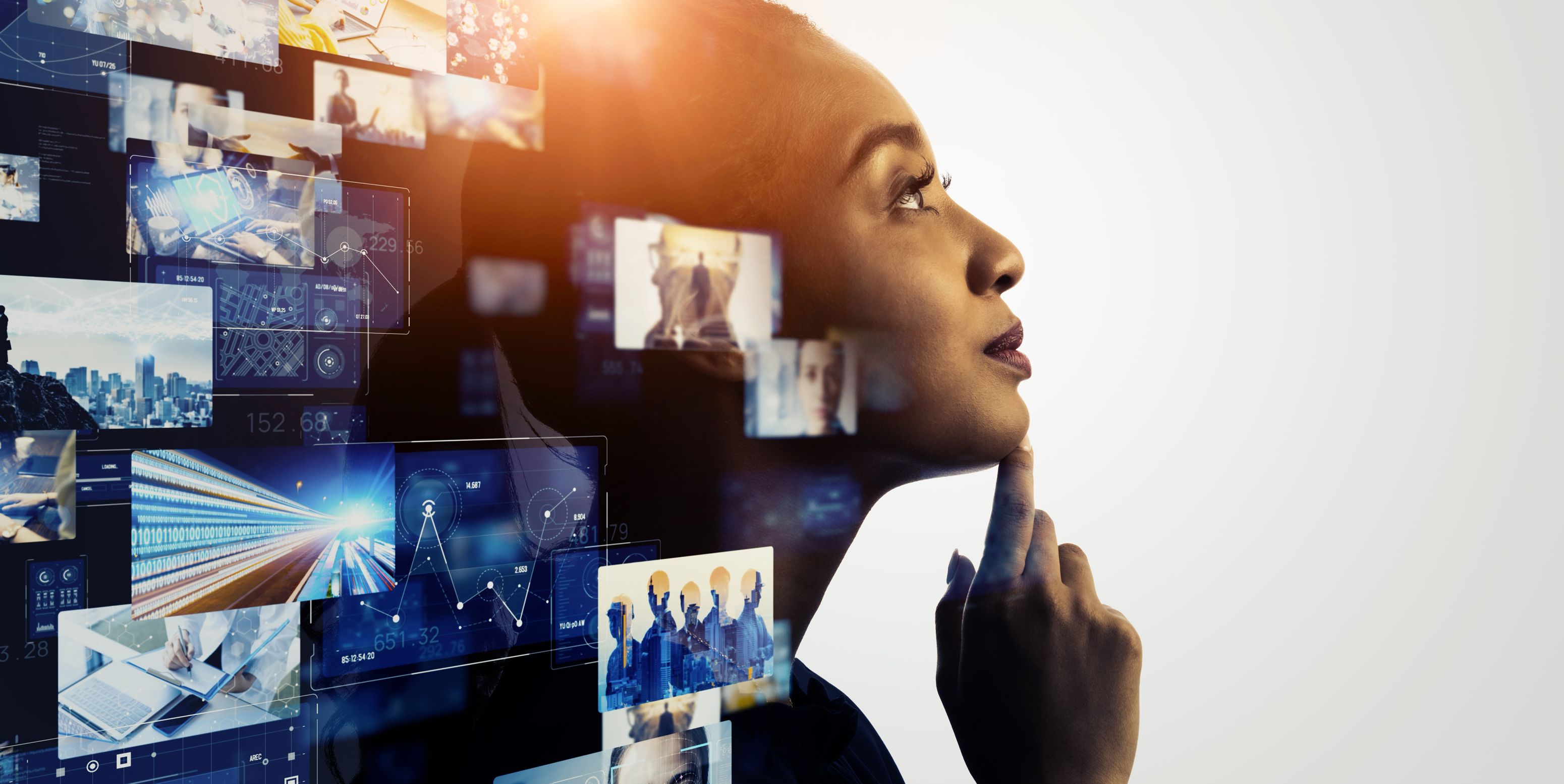 Why every business is becoming an omnichannel business
When Satya Nadella took over the CEO baton at Microsoft from Steve Ballmer, he immediately stated his vision: "Every company is now a technology company". Seven years later, in line with his words, I think you can also say that every company is an omnichannel company or is growing in that direction.

What does 'omnichannel' mean?
Omnichannel is an evolution of multichannel and cross-channel. The common denominator is serving the customer through multiple channels. But much more than multichannel and cross-channel, omnichannel is an ideology that is pursued. This ideology puts the customer first and all channels revolve around him or her in harmony.
In short, it comes down to looking at the different target groups and giving each target group its own channel. This has a number of major advantages. You work in a very focused way and you do not shoot with hail. Each target group receives a unique message, via its own medium and with its own context. And that is exactly what is needed right now, which is why many companies are investing heavily in omnichannel.
I believe that the shift to omnichannel is driven by the following factors:

1. Need for differentiation through competition
Competition between companies is becoming increasingly fierce. This calls for differentiation, because why would someone buy a product from you that can also be bought somewhere else at a lower price? You can differentiate yourself in various ways, but the easiest way is to lower your prices and lose margin.
Entrepreneurs who realise that this tactic is not very successful in the long term, look for other ways to distinguish themselves. Other ways are online marketing, branding, a unique customer experience, a webshop next to the physical shop, differentiation in product or service, customer-specific products instead of standard products and many more.
2. COVID-19: online first, offline second
Where traditional companies often thought that they could get by with just a physical shop, they probably think differently since the COVID-19 pandemic. Digital first seems to be the motto for almost all companies. Digital transformation has received an enormous boost and more and more online activities are being developed alongside traditional sales channels.
3. Flexible business models
If you have a grasp of Internet marketing and you have the tools and knowledge in-house, entrepreneurs often see opportunities quickly. Separate websites for different target groups, B2B companies that suddenly start selling to B2C or vice versa, companies that in addition to a physical shop also offer 'click & collect' on a web page or social media, companies that in addition to products suddenly also offer services around these products and more.
If you know where your target group is, how you can reach it and convince it, then it is purely a matter of technical realisation and you can start. You can immediately see what works and what doesn't by analysing the data, so you can make your business a little better every day.
Why do these factors cause omnichannel?
The growth of omnichannel lies in the fact that every industry is subject to disruption. No industry is the same because of the power of the web, so companies have to go with the flow. In an omnichannel company you look at your target group on the basis of characteristics to which you develop a customer-specific approach.

You can differentiate on:

From the omnichannel point of view, you have multiple channels for multiple target groups. But reaching the target group has to be done efficiently and quickly. And so you need tools that enable you to quickly create channels in the form of apps, websites, shops, portals and other appliacations to differentiate your business a little better every day.

Plate within an omni-channel strategy
Do you want to work with differentiation on device, message and tool? Then you need a platform on which you can work flexibly. Such a platform is also called a DXP (Digital Experience Platform). Learn more about Plate as a DXP or request a demo. We'll be happy to explain the added value to you!