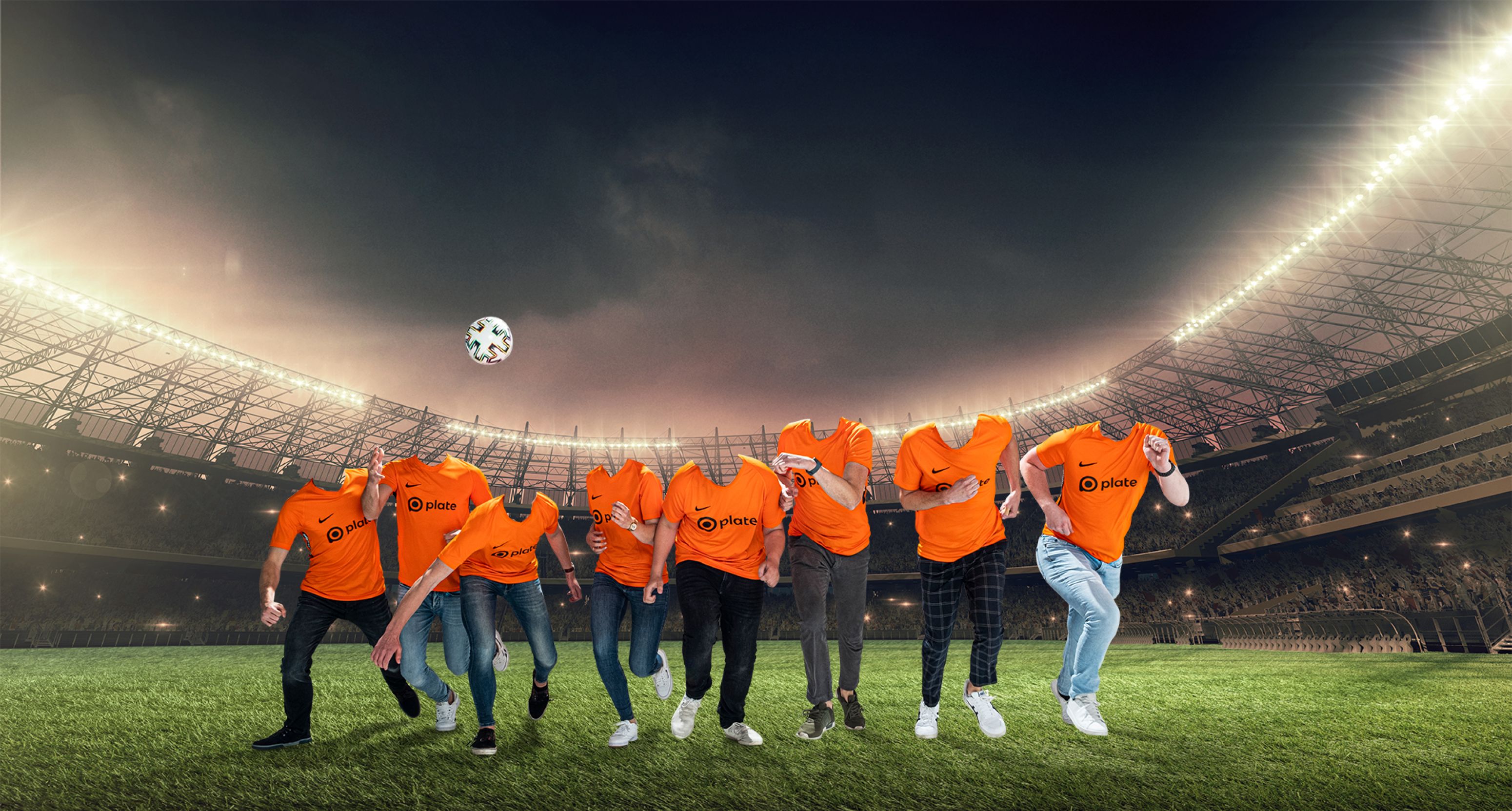 What is the value of a Headless CMS in traditional use?
Many organizations are currently weighing whether to develop their next Web site on a traditional or a headless CMS. A logical consequence of the growing popularity of headless CMSs resulting in a declining market share of, for example, a traditional open source CMS like WordPress.

Both CMS types are different on several fronts. For example, behind a headless CMS is usually a SaaS vendor. This provides a certain vision of product and roadmap. In addition, a headless CMS is front-end agnostic, meaning the developer can use any framework for his or her front-end.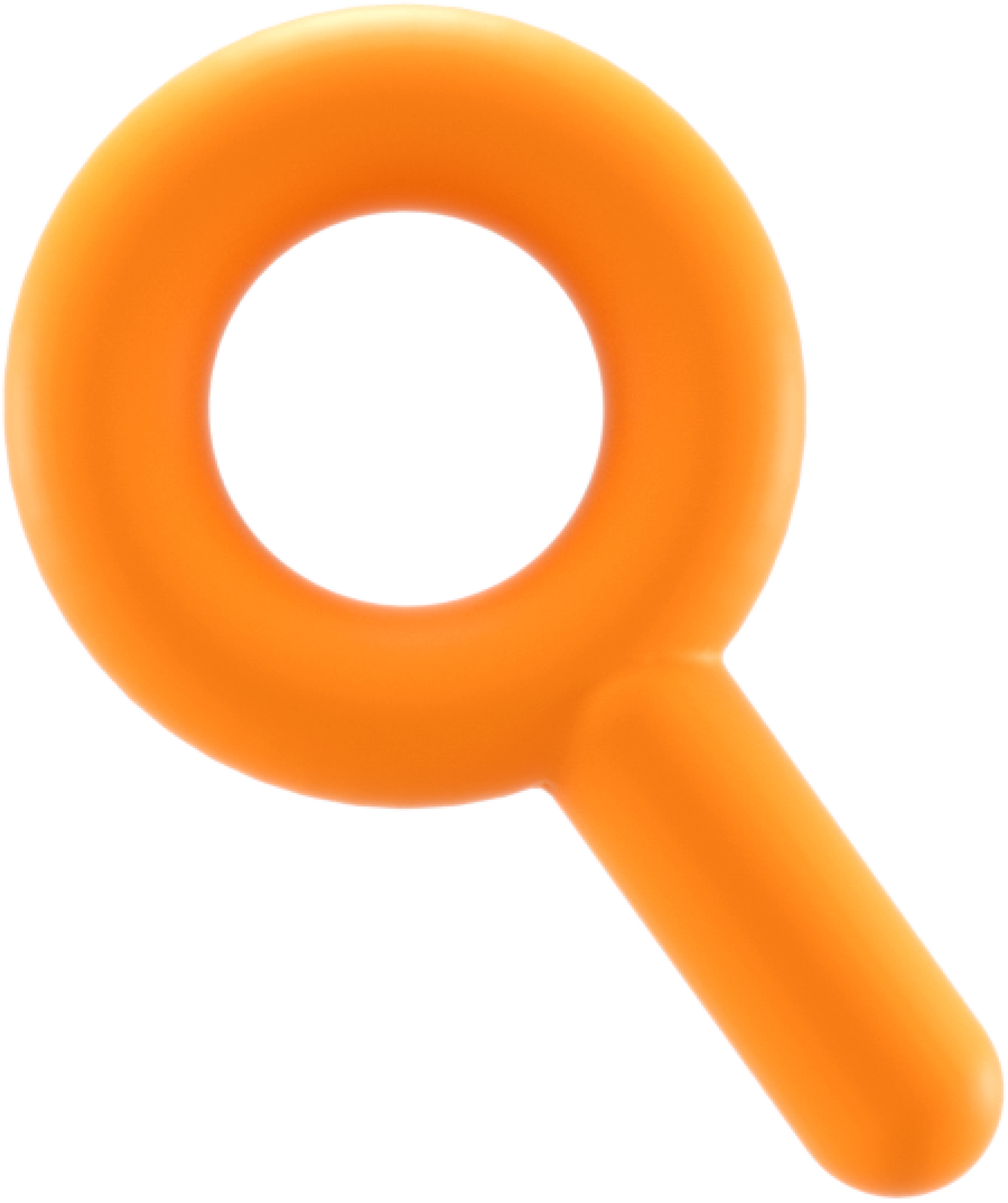 Furthermore, you see a headless CMS being used to tackle the 'omnichannel content' issue. Omnichannel content means that you manage your content in a central location and from there you send your content in different forms to different audiences and channels.
Can you compare traditional and Headless CMS at all?
And so the question arises whether you can compare a traditional CMS to a headless CMS. Much hinges on the organization's strategic issue. What does the organization want to get done with the new CMS?
To bring the situation into focus, I briefly visualized the choices you can make and the associated impact in a small matrix. The context I take for this visualization is an organization with a marketing department with a number of employees where the website and its digital strategy is an important part.
My opinion is that a headless CMS only makes sense with an appropriate implementation. And what do we see happening in many companies and organizations? They choose a headless CMS because they don't want to miss the boat, but don't think about the significant impact and cost of a headless implementation or they implement a headless CMS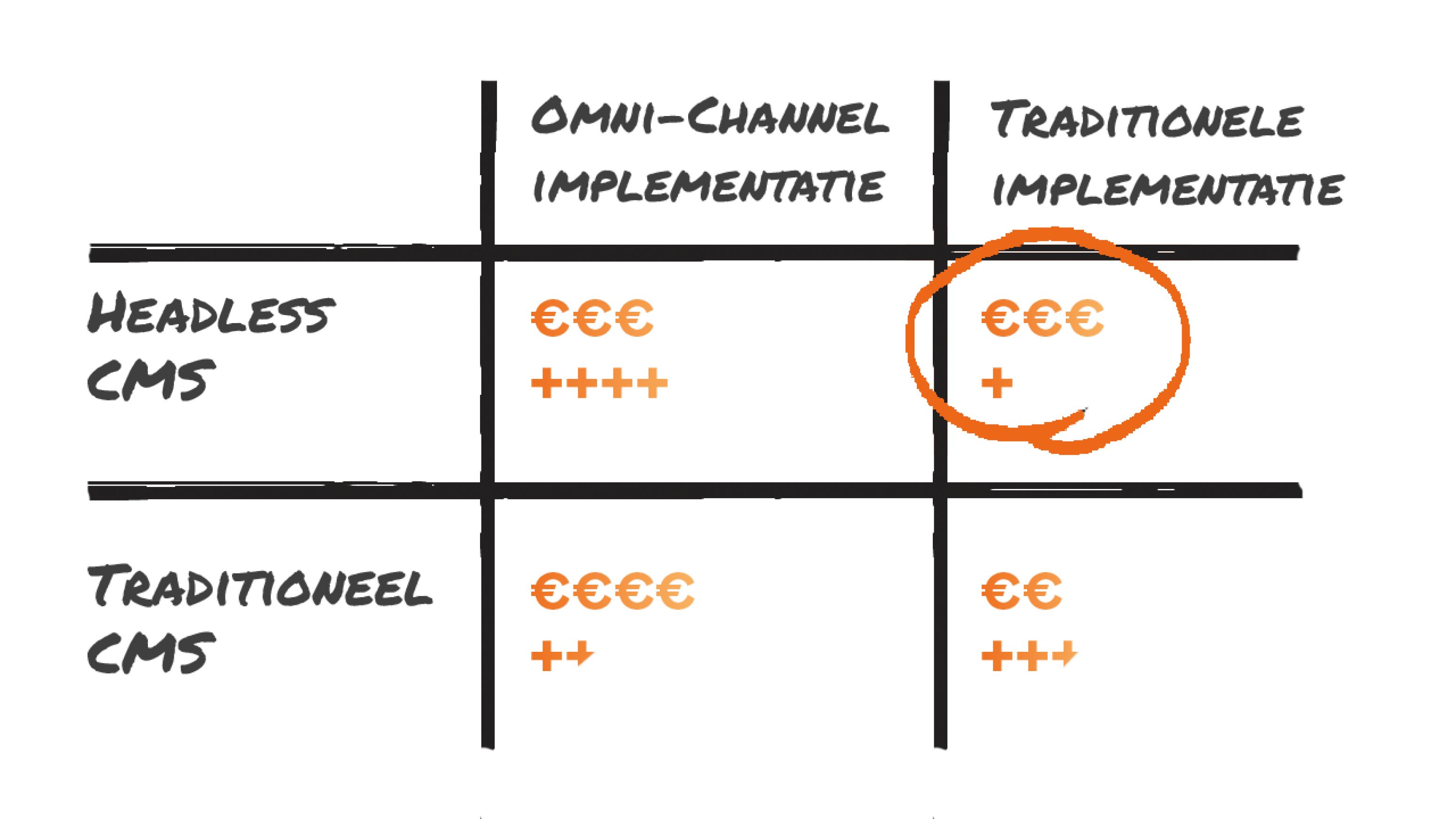 How does an omnichannel implementation differ from a traditional implementation?
Whereas in a traditional implementation, you usually match your goals for the website with your branding and your current content in a strategic session, a headless implementation (if done right) goes differently.
You start an omnichannel implementation by determining the buyer personas: who do you want to address and how. You then describe a customer journey for each buyer persona and determine which touch points you consider necessary. Only then do you start thinking in terms of 'marketing channels'.
In a traditional implementation, your channel, usually the Web site, is often the starting point. With a headless (omnichannel) implementation, you start with a holistic view of content and audience.
Not surprisingly, a headless implementation requires other areas of expertise at the table. Among those you'll see the content architect and content curator join the table.
The content architect helps organize content and recommends the best approach to structuring content so that it can be easily reused in different situations and on different channels and devices.
The content curator collects, selects and filters content and places it in context. Content curation is increasingly needed, as companies produce a lot of content, but a lot of valuable content is lost as a result.Lees meer over deze rollen in het artikel 'What are the costs of a headless CMS implementation?'.
Within an omnichannel implementation, a "content strategy" is essential. And then not a 'We want leads so we need content' strategy. But properly working out ...
Who your buyer personas are,

what your customer journey looks like for each persona,
what content you need to do this,
and through which channels you get this content to the reader.
Conclusion
A headless CMS has many advantages over a traditional CMS when it comes to deploying content at scale. However, an investment in a headless CMS also often requires a significantly larger investment than for a traditional CMS. Therefore, it is good to carefully compare the intended end result of both systems.
As an organization, if you look traditionally at content and content experience, there is a danger of implementing a headless CMS in a traditional way. This has a few advantages because with a headless CMS, security is guaranteed, you can scale up in use more easily and you can build content more modularly in the future.
However, much of the added value of a headless CMS is in a "headless implementation. Ask your agency about this and, if necessary, go for a second opinion with another agency. There is a lot of information online about the do's and don'ts of a headless implementation, so take advantage of it.
Over the years we have been involved in over 1000 CMS selections and implementations. And yes, we will be quick to recommend Plate, you have to be that honest. Yet we've learned over the years not to onboard just any client and journey on the Plate platform.
Are you in the middle of a CMS selection and want to take a look at what Plate can do for your organization or want to leverage our experience? Feel free to get in touch.
PS: this is how we prefer to see the header photo, with the handsome heads of our colleagues 😉