Multisite versus single site CMS
Perhaps you are about to select a CMS that will allow you to manage and maintain multiple websites from 1 environment. Multisite is the method by which all your websites form a network using the same framework.
Not every Content Management System (CMS) lends itself automatically to centrally managing and organizing multiple websites. Setting up a CMS such as WordPress for multisite requires specific configuration with plugins. This creates additional costs in setting up and maintaining the multisite. Also with other CMSs such as Joomla and Drupal, multisite must be installed by a developer before you have a website up and running at all.
Most CMSs are set up as single site CMSs and have added capabilities to do multisite as well, but are not inherently designed to do so. This often makes multisite within a single site CMS costly and maintenance-sensitive.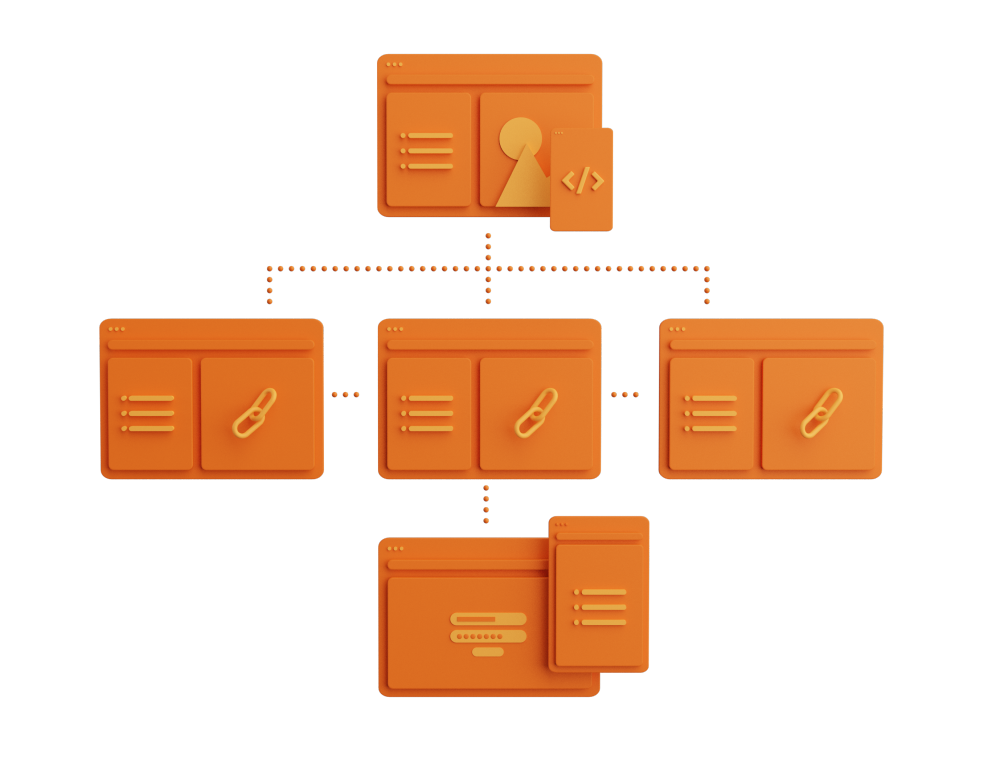 What should you pay attention to with a multisite?
To help you select a multisite CMS, we list the main points of interest from our expertise that you can consider in your CMS choice.
Dashboard on which companies and websites can be centrally managed,
Two-factor authentication (2FA) as an additional layer of security for administrators,
A comprehensive roles and rights feature with different user levels,
Version control by website,
User-friendly - preferably visual - editing environment for content,
Modular block structure with compontents to set up and set up (new) websites independently,
Multilingualism by website,
Integration capabilities (API/webhooks) at multisite and single site level,
Sharing content between websites within the multsite.
If you are considering a multisite, it is important to consider what your specific (multisite and multicontent) needs are and from there, consider which CMS best suits the specific situation of your company or organization.
If you're curious about Plate Multisite's capabilities, feel free to schedule a demo with one of our CMS experts.